The Chairman of the National Society for Human Rights appreciates the directives of His Royal Highness the Crown Prince to take into account the citizens needs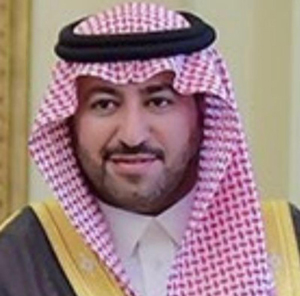 Views: 463
The Chairman of the National Society for Human Rights, Counselor Khalid Abdul Rahman Al-Fakhri, has appreciated the issuance of the generous guidance from the Custodian of the Two Holy Mosques, based on what was submitted by His Royal Highness Crown Prince Muhammad bin Salman, , the Deputy Premier and Minister of Defense – may God protect them – that based on approving the allocation of 20 billion riyals to face the repercussions of rising global prices, including 10 billion riyals for the beneficiaries of the Social Security and Citizen Account Program, in addition to allocating 408 million riyals to support the beneficiaries of the small livestock breeders program.
Besides, his Excellency the Chairman of the Society has stressed that we accustomed to see from the Custodian of the Two Holy Mosques and His Highness the Crown Prince their constant keenness to touch the needs of citizens and provide them with a decent life. He has also highlighted  that the constant follow-up of His Highness the Crown Prince had a great impact in ensuring the citizens' rights, and this keenness of His Highness, may God protect him, is embodied in the human rights developments that the Kingdom is witnessing them within the framework of the Kingdom's Vision 2030.
In addition, the Chairman of the Society has considered that the generous guidance of the ministries and government agencies regarding monitoring the international developments, including those related to supply chains, following up on markets, abundance of products and price levels, protecting and encouraging fair competition, and combating and preventing monopolistic practices, that guidance will contribute, God willing, to the stability of prices of goods and services and their provision at appropriate prices for all citizens in the local market, and pushes the relevant government agencies to intensify their supervisory role, and gives more guarantees to protect the rights of individuals and their enjoyment of a decent life.