The Speech of the Chairman of the National Society for Human Rights on the occasion of International Day of Families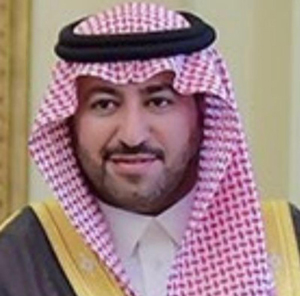 Views: 285
The Chairman of the Society: The Kingdom plays an important role in caring for families, taking care of their stability, and providing them with full care and safety.
On the fifteenth of May, the International Day of Families is annually observed across the globe, as the United Nations General Assembly has adopted , in 1993, this day as a global occasion to celebrate the importance of families and highlight their role in the society.
Accordingly and on this occasion, the Chairman of the National Society for Human Rights, Mr. Khalid bin Abdul Rahman Al-Fakhri, has stated the importance of raising the awareness concerning the issues that are related to families and their important role and impact in building a vibrant and stable society.
The Chairman of the Society has also pointed out that the issues of the family and any other related issues have been considered a  priority in the National Society for Human Rights since its inception, because of  the role that the family plays in the development process. The family is the nucleus of society and the source of its growth. It is also considered the first incubator for children, and the main sponsor of their needs, as well as the protector of the society from disintegration and dissolution.
Besides, the Kingdom's Vision 2030 has given special attention to the family by supporting it with the necessary success factors to enable it to take care of the children and develop their talents and capabilities.
In addition, the Chairman of the Society has also indicated that the Basic Law of Governance in the Kingdom has stipulated in its ninth article that "the family is the nucleus of Saudi society, and its members are raised on the basis of the Islamic Shariaah." For more illustration, Article ten of the same Law affirms that "the State's keenness to strengthen family ties, preserve its Arab and Islamic values, and take care of all its members, and provide the appropriate conditions for the development of their faculties and abilities."
Finally, the Chairman has concluded his speech appreciating the important role played by the Kingdom of Saudi Arabia in taking care of families, caring for their stability, and providing them with full care and safety in order to ensure having a proper society. This is highlighted in focusing on building the family and protecting it from disintegration and issuing regulations related to it in a way that contributes to granting it the greatest possible protection, motivation and assistance, so as to fully assumes its responsibilities in society, and each member becomes fruitful and productive based on the fact that the family constitutes the basic unit of society.
The National Society for Human Rights