The Chairman of the Society congratulates His Highness the Crown Prince for being the Chair of the Council of Ministers according to a Royal decree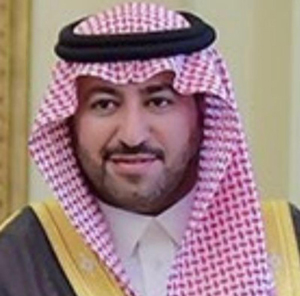 Views: 337
The Chairman of the National Society for Human Rights, Counselor Khaled bin Abdul Rahman Al-Fakhri, on his behalf and on behalf of the members and employees of the Society, has congratulated His Royal Highness Crown Prince Muhammad bin Salman bin Abdul-Aziz Al Saud, Prime Minister, for being the Chair of the Council of Ministers according to a Royal decree ordered by His Majesty King Salman bin Abdul-Aziz.
The Chairman of the Society has stressed that Prince Mohammed bin Salman has a clear experience and skills, as we see their impact on the ground, and have laid future foundations for development that included all sectors in a way that contributes to support the comprehensive development process of the Kingdom.
Finally, he has ended his speech by praying to the Almighty to preserve the Custodian of the Two Holy Mosques King Salman bin Abdul-Aziz Al Saud, to reconcile His Highness the Crown Prince and the Prime Minister for the good of the country and citizen, and to maintain security and safety in the Kingdom.