The Society praises the order of the Custodian of the Two Holy Mosques to provide free treatment from Corona virus for all citizens, residents, and violators of residency regulation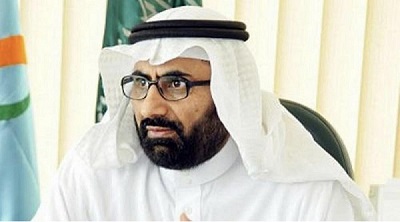 Views: 581
The National Society for Human Rights has praised the order of the Custodian of the Two Holy Mosques King Salman bin Abdulaziz, may God protect him, to provide free treatment from Coronavirus for all citizens, residents, and violators of residency regulation. Dr. Muflih Rabian Al-Qahtani  has said that the initiative of the Custodian of the Two Holy Mosques embodies that the concept of public health for all and the right to receive treatment from this virus have the highest priority in the eyes of the Saudi leadership regardless of nationality or regular residency in the Kingdom.
In addition, Dr. Al-Qahtani has added that this initiative comes at a time when we see some countries, including developed ones, facing difficulties in fulfilling the basic rights for their citizens and providing them treatment. Hence, that makes the Kingdom at the top of the countries of the world in fighting this epidemic not only at the national level, but also seeking to support the international efforts to combat this such as the invitation of the Custodian of the Two Holy Mosques to the G20 summit meeting and the decisions that resulted from this summit that support the economic rights of peoples as well as the Kingdom's material support to the World Health Organization to help it limit the spread of this epidemic.
Dr. Al-Qahtani has also indicated that this royal initiative will encourage those who are infected or carrying this virus from violators of residency and were hesitant or afraid to apply for treatment because of their fear of legal navigation will encourage them to seek treatment and go to health centers and hospitals, and that will contribute to their care and reduce the risk of transferring infection to others.